ENVIRONMENTALLY SUSTAINABLE SAFETY SYSTEMS FOR PLAYGROUNDS AND PLAY AREAS
Southwest Greens has delivered sustainable, safe artificial playground turf for almost two decades. Bug-free, worry-free, and mud-free – our artificial grass playgrounds make sense not only in your backyard but for communities, municipalities, schools, and more. Independent agencies test fall-height to ensure protection and provide peace of mind.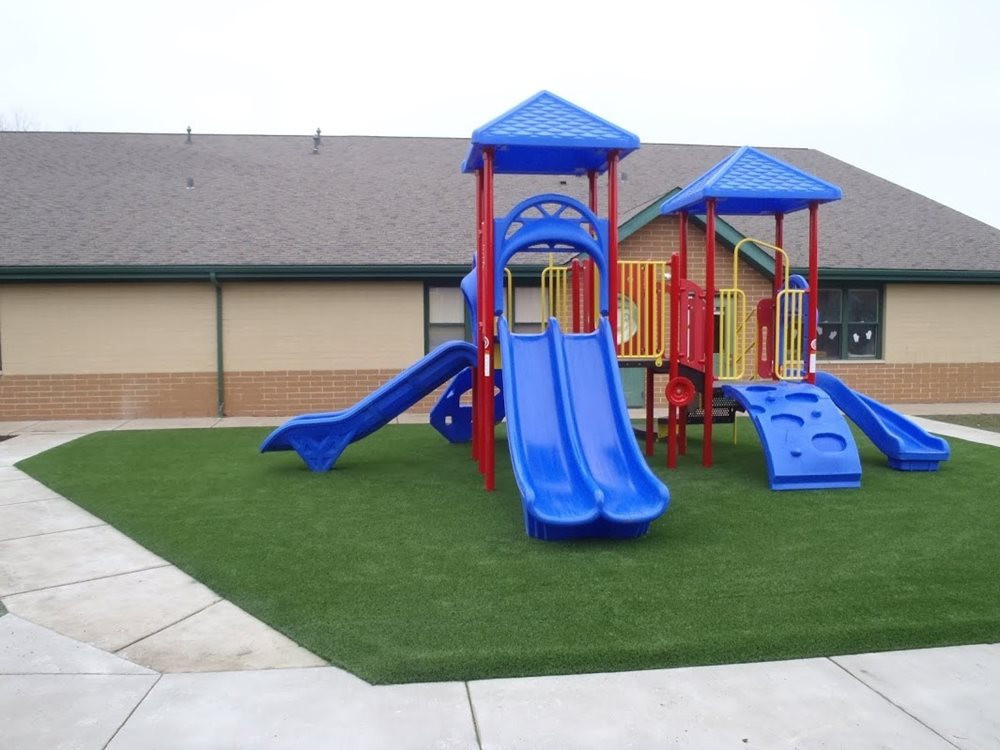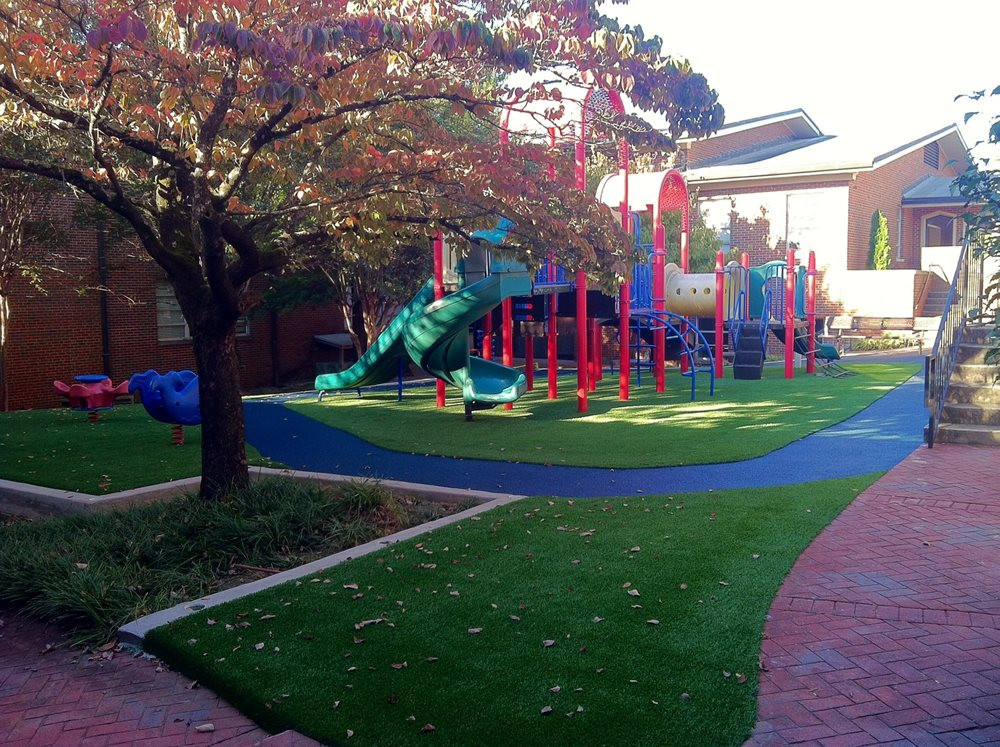 COMMERCIAL AND RESIDENTIAL FALL-SAFE COMPLIANT PLAY SPACES
Our playground-based products are specialized to ensure a safer surface with more shock absorption to buffer trips and falls while using non-toxic, eco-friendly infill solutions, complete with Microban® antimicrobial protection. IPEMA Certified, safety is always a concern, and Southwest Greens is committed to making artificial turf playgrounds and recreation area products better.
Provide outside agency testing; ASTM quality and safety standards:
ASTM 1292-09 (Fall Height)
ASTM F 1551 (Coefficient of Friction)
BS 7044 (Water Infiltration)
BS 7044 (Water Infiltration)
ASTM F 1951-99 (ADA)
ASTM D2854 & FF 170 (Surface Flammability)
ASTM F 2765 (Heavy Metal Content)
ASTM D 2256-02 (Tensile Strength)
WORRY-FREE PLAY AREAS WITH LITTLE MAINTENANCE
Our synthetic grass is designed to resist both wear and exposure to the elements. No watering or fertilizer required! Southwest Greens turf looks great all year round and is strong enough to endure the toughest use. Maintenance will look a lot different than natural turf. Your focus will be on the easy stuff like removing debris or litter and checking edges for weeds or loose spots.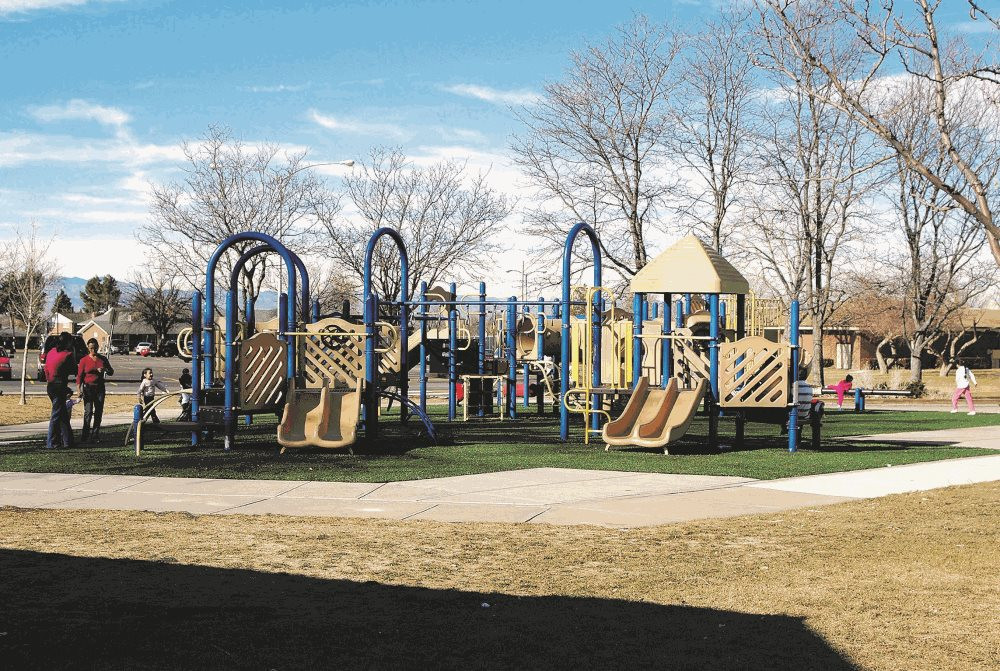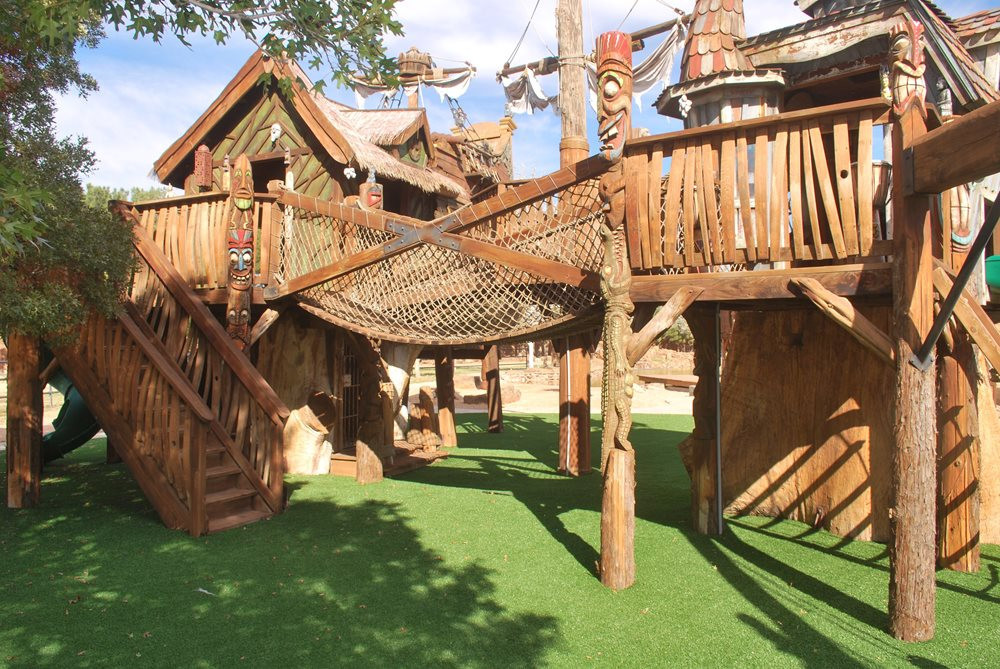 KEEP IT COOL
We're proud to deliver and install turf that saves families and businesses time and money — allowing you to focus on the things that matter most. With our advanced HydroChill® cooling technology, we've taken on summertime heat in a smart and easy way. A simple addition to the turf's infill provides an average cooling range of 30-50 degrees and works naturally when hydrated by irrigation, rainfall, and dew! Feet and paws appreciate the difference Southwest Greens delivers.
FOUR REASONS TO CHOOSE SWG ARTIFICIAL PLAYGROUND TURF
Safety First

The safety pad underlayment goes under the turf to help buffer trips and falls while reducing injury. It's highly elastic and provides incredible shock absorption.
ENHANCED DRAINAGE CAPABILITIES

The porous pad underlayment accelerates drainage both vertically and laterally while addressing water storage.
DURABLE AND LONG LASTING

Designed with an enhanced tuft bind and highest quality sport resins, our playground turf products are able to withstand heavy wear and tear.
REDUCED HEAT RETENTION

Southwest Greens artificial playground turf products keep the play area cooler in hotter climate conditions compared to rubber area materials
Check out our Play Collection to see what we have available. Not sure what you need? We're here to help with a free consultation.