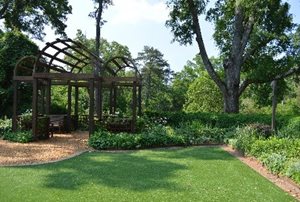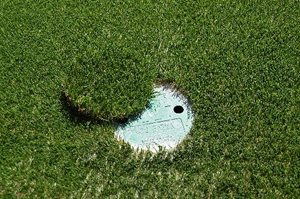 An 1840's mansion built to exacting standards by Godfrey Barnsley for his beloved wife Julia. The property sits on an expansive 4,000 acres and endured the Sherman's March and storms before finally sinking into disrepair. In the 1980's the property was repurchased and converted into a five star resort situated about an hour north of Atlanta, GA. A regional destination spot, Barnsley decided to synthesize old and new with a modern wedding space designed to enhance revenue while minimizing maintenance.
5300 SF OF EXCLUSIVE BOLT HIGH-TRAFFIC FIBER FOR A SPACE HOSTING OVER 60 WEDDINGS ANNUALLY
Extreme care and planning exemplified every aspect of the synthetic turf project including caps for wedding tent stakes and a unique polymer system that binds the traditional stone surrounding the ruins. Sixty plus events are held annually both tented and open air. Artificial turf provides superior drainage, reliable footing, minimal care and consistent days to rent.