How can you improve putt consistency if you're putting on a low-quality turf that doesn't have natural action?
NOT ALL ARTIFICIAL TURF IS BUILT EQUAL
If you're seeking for lifelike artificial turf for a business or residential golf green project, you can't pick up a roll of grass from the domestic big box store. Your experience will unlike what you receive at your local course.
When it comes to artificial grass, you want a results where a chip shot will land, bounce, roll, stop, and reciprocate as naturally to an actual golf green. And to maximize your investment, you want a putt to break and roll realistically from club face to the cup. It's not too much to ask for, professional player or not.
HOW TO CHOOSE A QUALITY TURF
One of the first characteristics to watch for when researching artificial turf for your golf green projects should be the play characteristics of real golf courses.
Let's start with landing on the green.
When you land a chip shot on the green, you anticipate it to be obtained by the grass properly, bounce accordingly, and roll normally, confidently, towards the cup. That remaining part is as you please, though. Unfortunately, many synthetic grass products can't provide on that, failing to offer the equal bounce as true greens do. Our Golden Bear product line is particularly and scientifically designed to be practical in this respect and offer 20-25% more ball retention than other prominent synthetic turf products.
WHY GOLDEN BEAR TURF
Putting is questionably where the appropriate roll, aim, and natural golf ball action turns even more critical. How can you conceivably improve putt uniformity if you're putting on a low-quality turf that doesn't have realistic action?
Whether you struggle with cut-throughs, putter release, shoving, spin, or even improving from missed putts, realistic golf ball action matters. Practicing your aim and routine on a artificial golf green that isn't as adequate as the greens at the course might be more damaging to your game than beneficial. If you want to better your putting, you have to discover a realistic synthetic grass intended for golf.
Golden Bear is our premium-grade manufactured turf with a genuine bite, look, feel like organic grass. In straightforward terms — it's the most precise playing surface being sold on the market today. Here are a couple of our most famous Golden Bear products.
GOLDEN BEAR PUTTING GREEN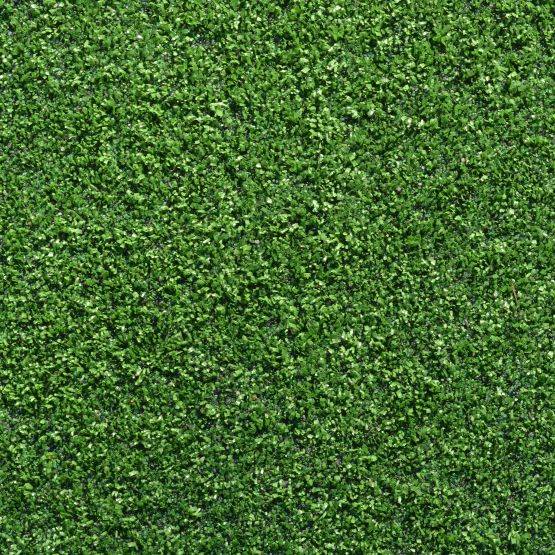 300 - Olive
Manufactured with the improved accomplishment in mind, our Olive Golden Bear Putting Green putting surface renders the uttermost in playability for the expert (and amateur) golfer. A true 31oz product GB-123 provides the bite, bounce, and roll necessary for exact greens.
GOLDEN BEAR PREMIER TEE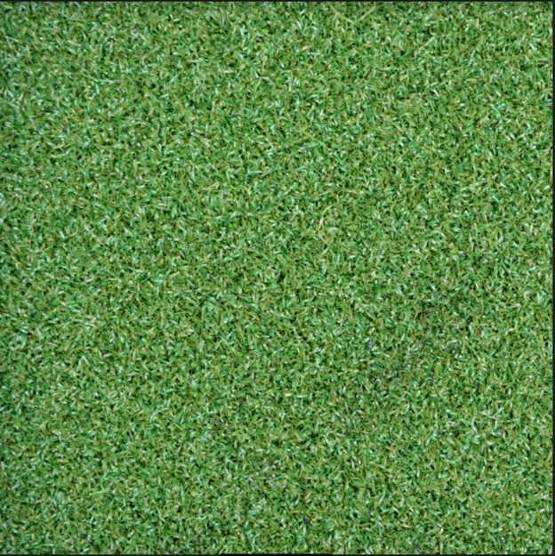 300 - Turf Green/Lime Green
Golden Bear Premier Tee enables lush spring green aesthetics and high end performance. Additionally, the authentic club-to-surface connection makes it the best choice for trade golf applications.
WHAT THE PROFESSIONALS THINK
When you recognize that artificial golf greens aren't just made for home backyard putting greens but are also widely used at multiple of your popular pro golf courses, you might wonder how the pros feel about golfing on them.
Well, over 55 PGA golf icons, including Annika Sorenstam, Jack Nicklas, Hale Irwin, and Rickie Fowler, vouch for the first class quality of Southwest Greens' artificial grass products.
Various professional courses use our synthetic turf for their putting greens to cut costs and for the quality of professional-grade artificial turf, as well as Top of the Rock Golf Course in Missouri and The Hong Kong Golf and Tennis Academy.
And while you will find that our products make excellent turf for residential properties, they're also used by multiple commercial customers. Bentley, Samsung, Google, The Waldorf Astoria, and Peter Millar, to name a few, bank on our products.
THE SOUTHWEST GREENS DIFFERENCE
We mention it a good deal, but we posses the customer testaments to back it up — our synthetic turf and installation practices are peak of the line. It demands years of experience to master the handiwork required to establish our turf. By utilizing Southwest Greens, you profit from the most accomplished group of installers. That's among the reasons why we've been awarded Golf Digest's Best Synthetic Putting Greens award from 2016 to 2020.
Whether you're a advanced, amateur, or even a commercial patrons, Southwest Greens's first-rate synthetic grass is the best choice for naturalistic bounce, aim, and roll on artificial turf. Contact us today for a free consultation to get the top synthetic grass in the industry.
Editor's Note: This post was originally published in January 2021 and has been updated for accuracy and comprehensiveness.