As pet owners ourselves, we know how important it is to create a protected, comfortable, and clean environment for your furry friends to play and relax on. That is why we have developed K9 Bolt Pet Turf and K9 Sand - a great solution for your pet's artificial turf needs. In this blog post, we will delve into the special features of K9 Sand, which is the most environmentally safe and friendly turf infill on the market and offers a range of benefits for animals and their owners. Read on to learn more!
REDUCING URINE ODOR AND BACTERIA GROWTH
A major concern for pet owners when it comes to artificial grass is the smell of urine and bacterial growth. With K9 Sand, you can say goodbye to those worries. Our unique infill solution lessens the smell of urine by preventing the hydrolysis of ammonia, which is responsible for the terrible odor (Figure 1).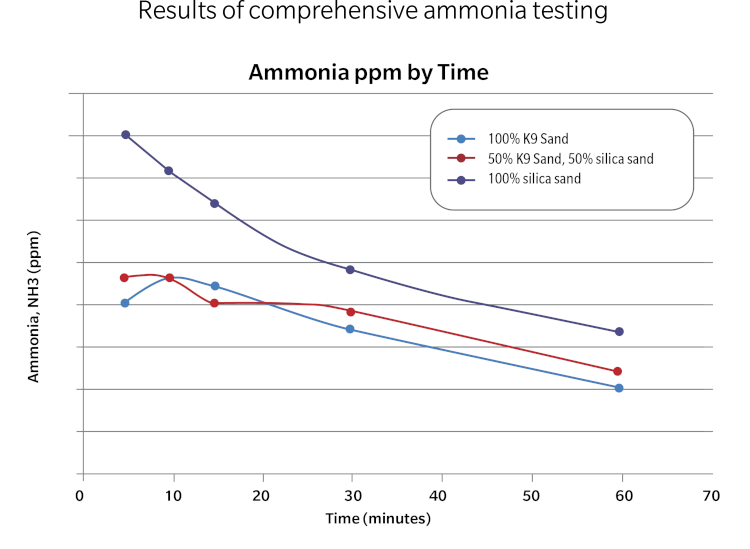 Figure 1: Volatilization of ammonia using K9 Sand vs Silica
K9 Sand prevents the growth of bacteria thanks to its anti-microbial properties. The great thing? K9 Sand achieves all of this without any artificial coatings — it's simply sourced from the ocean, cleaned, and delivered to your door, making it 100% natural.
SUPERIOR DRAINAGE FOR A CLEAN AND TIDY TURF
We recognize the value of maintaining a clean turf surface for your pets. That's why our K9 Pet Turf is equipped with our exclusive Flow-Through Drainage System, which offers superior drainage for rain, water, and pet urine (Figure 2).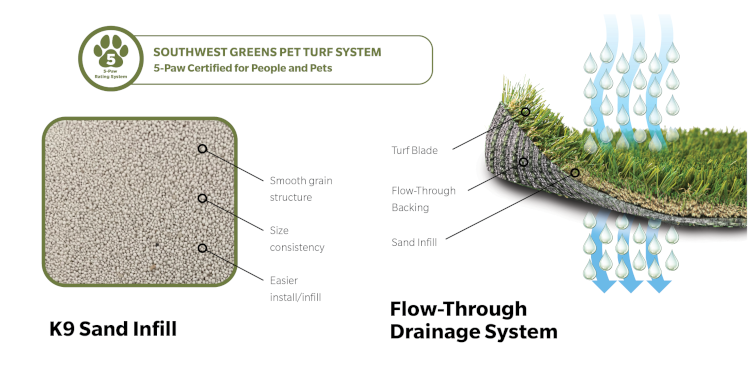 Figure 2: Chart showing the Southwest Greens Pet Turf Flow-Through Drainage System
The microscopic voids in the drainage system deter water from collecting on top of the backing, ensuring a tidy turf surface 24/7. Say goodbye to stagnant water and unpleasant odors with K9 Pet Turf and its outstanding drainage capabilities.
NON-TOXIC AND PET-SAFE
It's important that the infill in your artificial turf is not harmful if ingested in case of accidental ingestion. With our pet-friendly artificial turf infill, you can have confidence knowing that it's safe for pets, containing no heavy metals or plastics. In fact, K9 Sand is made of a safe, natural substance found in nature, which is commonly found in dietary supplements for both pets and humans alike. Your pet's well-being is our main focus, and K9 Sand meets the strictest safety standards for pet-friendly artificial turf.
COOL AND COMFORTABLE FOR YOUR PETS
Artificial turf for pets can get hot, especially during the hot weather. But with K9 Sand, you don't have to worry about your pet's paws and feet getting uncomfortably hot. Each particle of K9 Sand contains tiny holes that trap moisture, which is then released as the surface temperature increases, providing cooling. As a result, K9 Sand helps keep the turf's temperature approximately 20°F cooler than standard turf infill, creating a refreshing and comfortable surface for your pets to enjoy.
GET SOUTHWEST GREENS PET TURF
At Southwest Greens, we appreciate the specific needs of pet owners when it comes to artificial grass. That's why we've developed Pet Turf and K9 sand - the perfect solution for creating a backyard paradise for your furry friends in your outdoor space. With K9 Sand's odor control, anti-bacterial properties, great drainage, safe and non-toxic material, and heat-reducing features, you can rely on that you're providing the highest quality for your furry friends. Contact us today to learn more about our Pet Turf and K9 Sand.