Synthetic Grass Tee Lines
WHY ARTIFICIAL TURF?
Organic grass on tee lines is a bit of a hassle. This particular surface is privy to constant foot traffic and abuse from golf clubs always swinging. Artificial grass from Southwest Greens is the better surface due to its ability to withstand this harsh use much more efficiently and still maintain its great looks at the end of the day. You'll never have to be concerned with the clubface grabbing the grass and impacting your shot again with artificial turf.
FEELS LIKE THE REAL THING
Our artificial turf is expertly designed to mimic the actual look and feel of a natural surface. Our turf products are manufactured with performance in mind and endure severe playability testing, to be sure that we continue to meet or exceed the performance established by natural grass.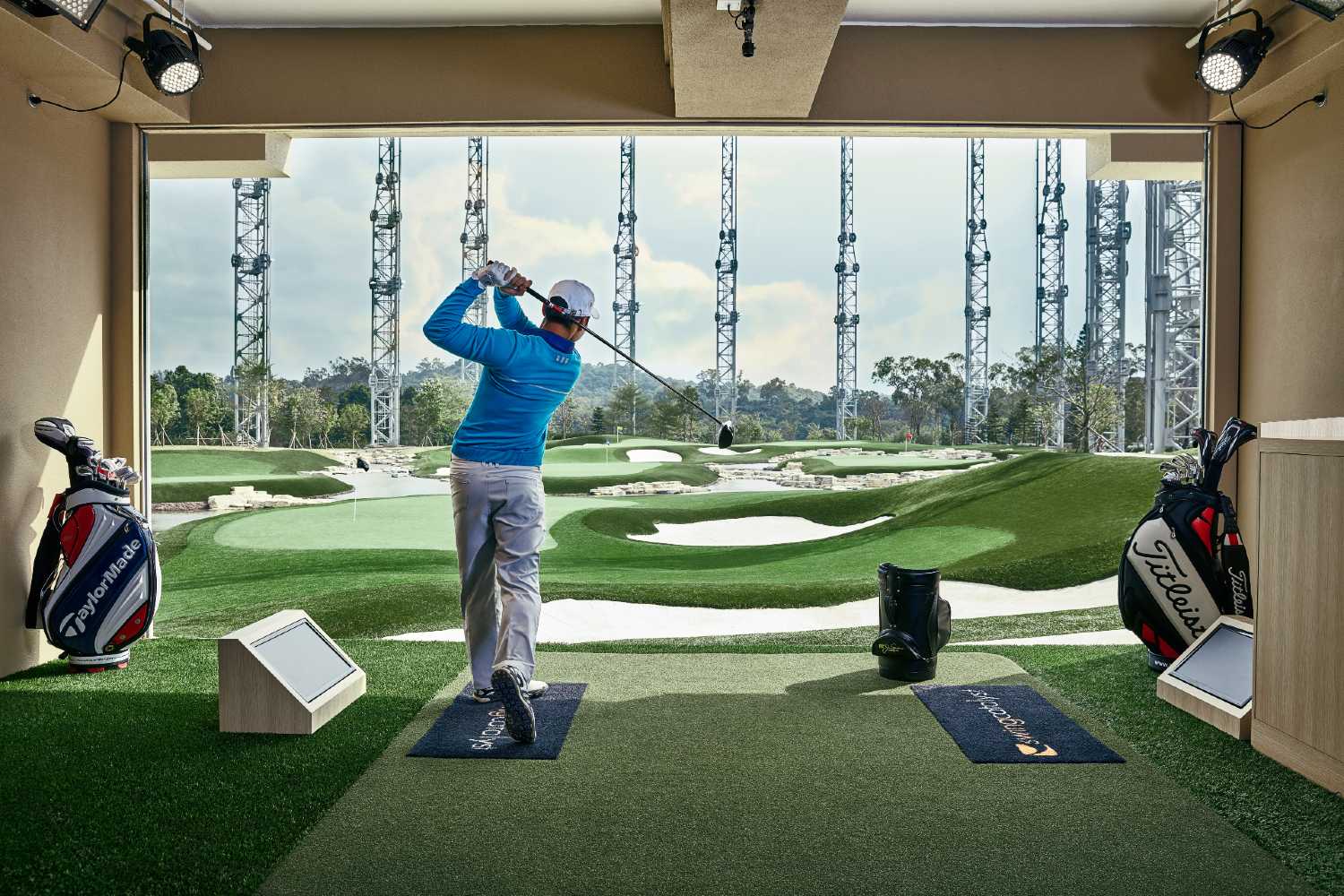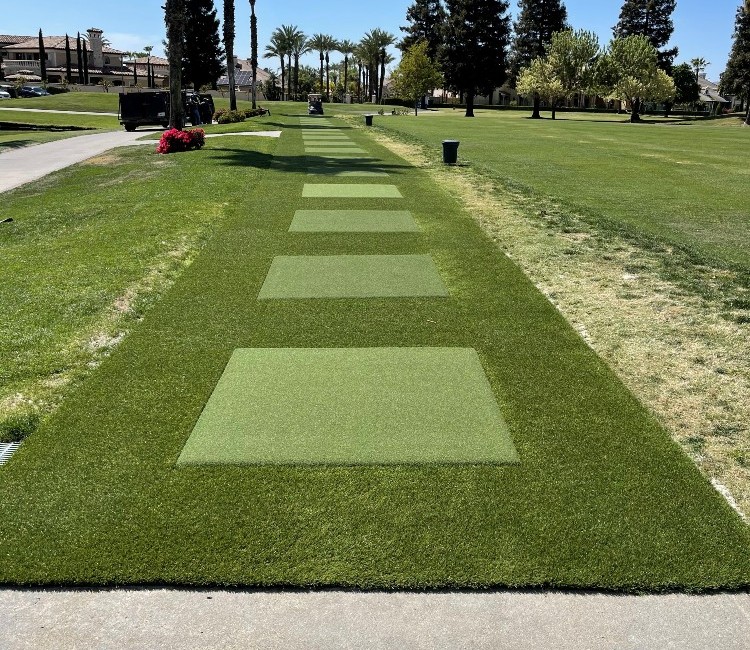 FIBER THAT RAISES THE B.A.R.
Consistently lush and green, our polypropylene and nylon artificial grasses are made with the perfect raw materials to deliver optimal performance and durability. The product is designed to create natural fiber displacement which reduces club bounce. Utilizing the highest quality goods around improves product longevity and "Raises the B.A.R." with respect to industry standards. Unlike natural and competing products, our synthetic grasses resist fading, stay manicured, and perform longer.
WHAT IS B.A.R.?
When we say we raise the B.A.R., we mean it. With our artificial greens, you will get championship Bounce with 20-25% more bounce retention, 2x better Aim, and true Roll. You will enjoy real playability, the most accurate aim of any putting surface, and benefit from a smooth ball roll into the cup.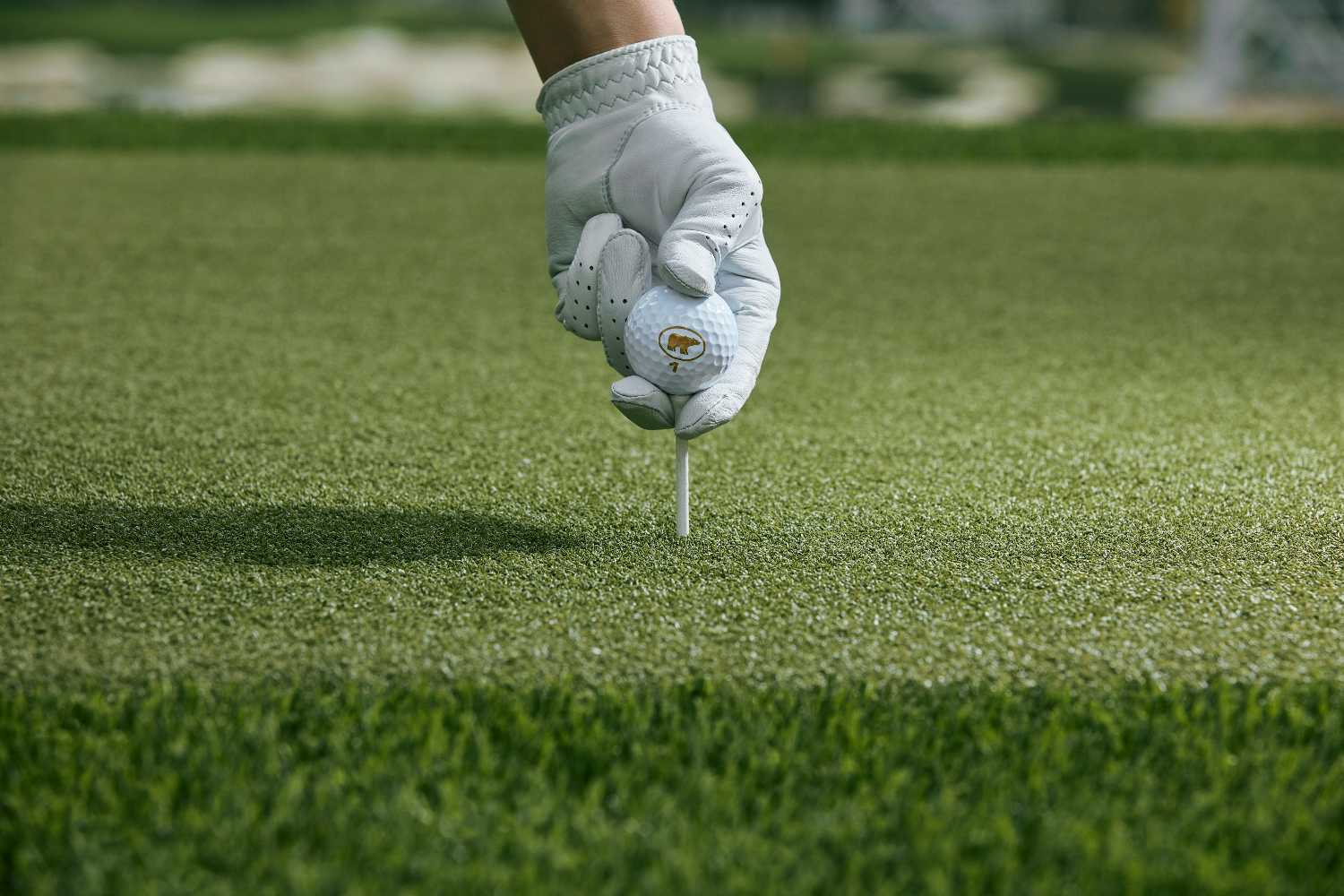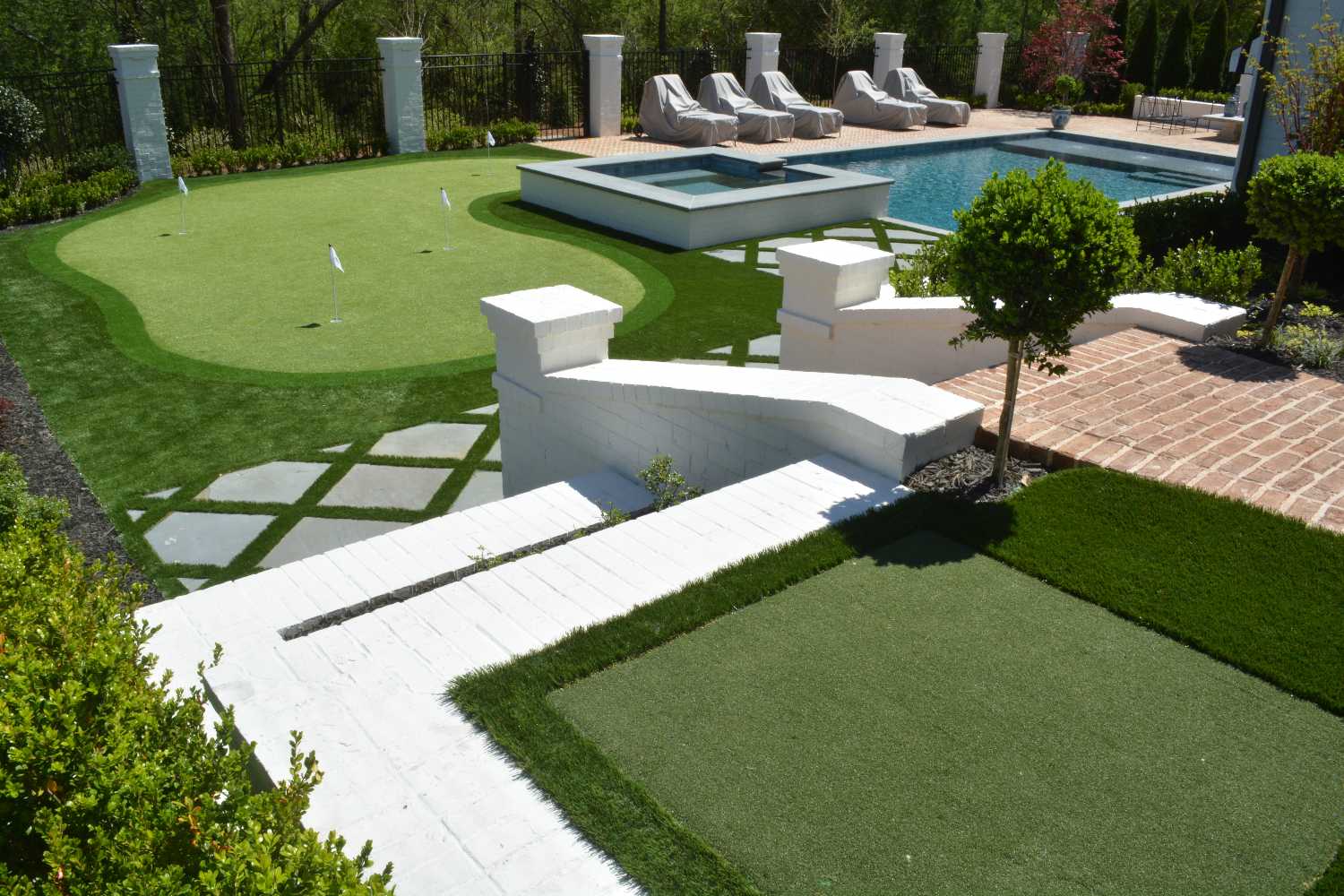 FLEXIBLE AND MODULAR DESIGNS
Delivering personalized designs for our customers, our modular tee lines provide easier and lower cost ways to replace parts instead of replacing a whole panel or tee line. Choosing to use lower cost materials for hitting surfaces and stance area will only lower the cost of the project.
THE PERFECT COMPLEMENT TO NATURAL GRASS
Golfers want to hit golf balls from organic surfaces, but worn grass tee lines as a result of high use don't stay healthy. Installing and interspersing synthetic tee lines provides natural grass the critical time it needs to recover.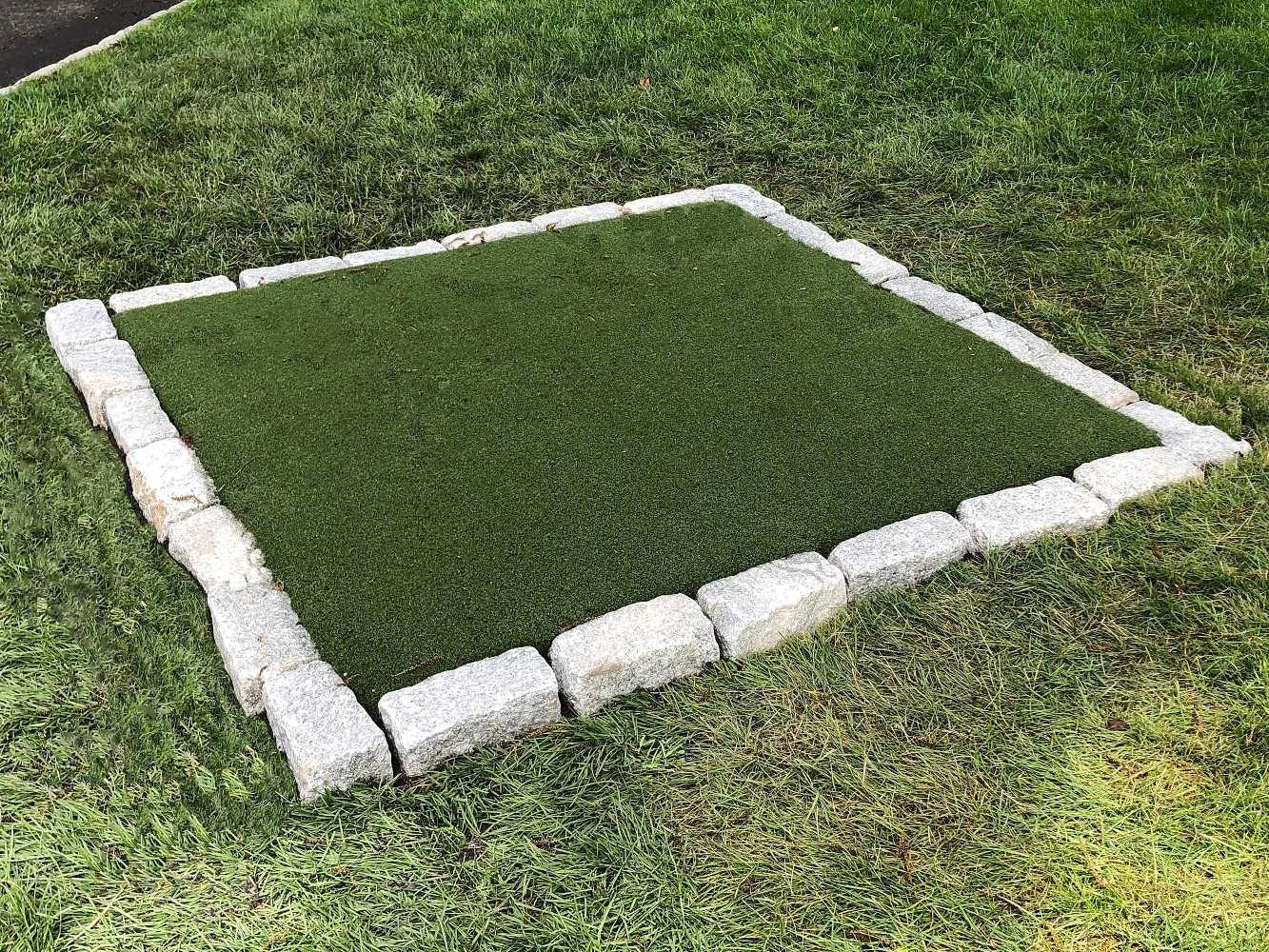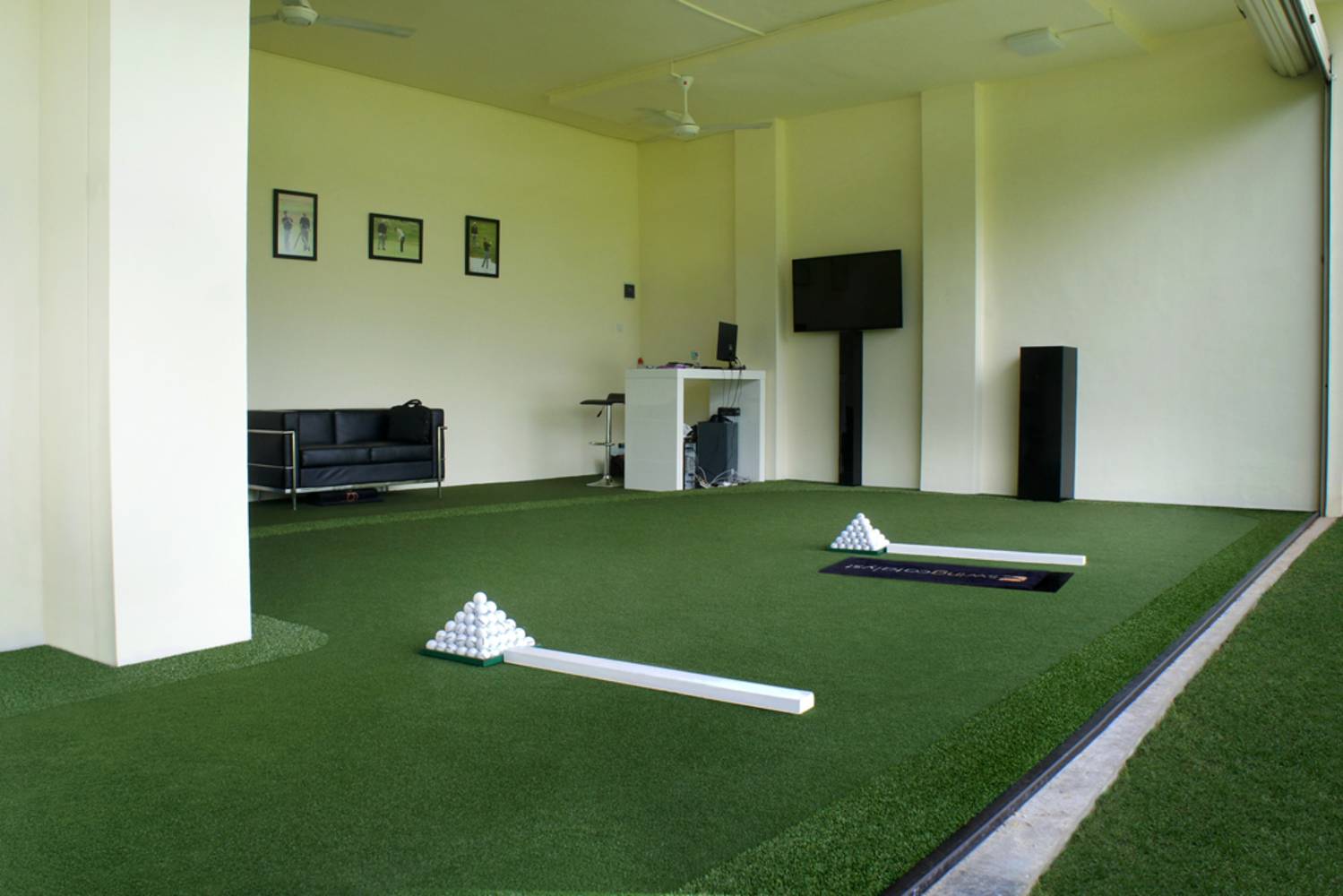 NO TIME LOST TO MAINTENANCE
Natural grass grows differently from season to season, rain to rain. Some spots may be thicker, but other portions are sparse. If you have ever hit from a natural grass tee line, then you know how there can be large areas of grass destroyed because of hard-hitting swings, too. With artificial turf, tee lines will look great all year-round. Better yet, they will never require mowing, watering, or fertilizing, so your tee line can be playable all year long.
HEALTHY TEE LINES = HAPPY GOLFERS
Members and guests will manage to hit off of a natural grass surface more frequently with the inclusion of a synthetic tee line or hitting station. Happy guests mean loyal guests, which means secure revenue for your facility.
Southwest Greens TEE LINES ARE IDEAL FOR:
• Private and public golf courses
• Indoor Golf practice facilities
• Colleges: indoor/outdoor hitting bays and practice areas
• Residential pitching & chipping areas
• Golf teaching professionals
• Areas of heavy usage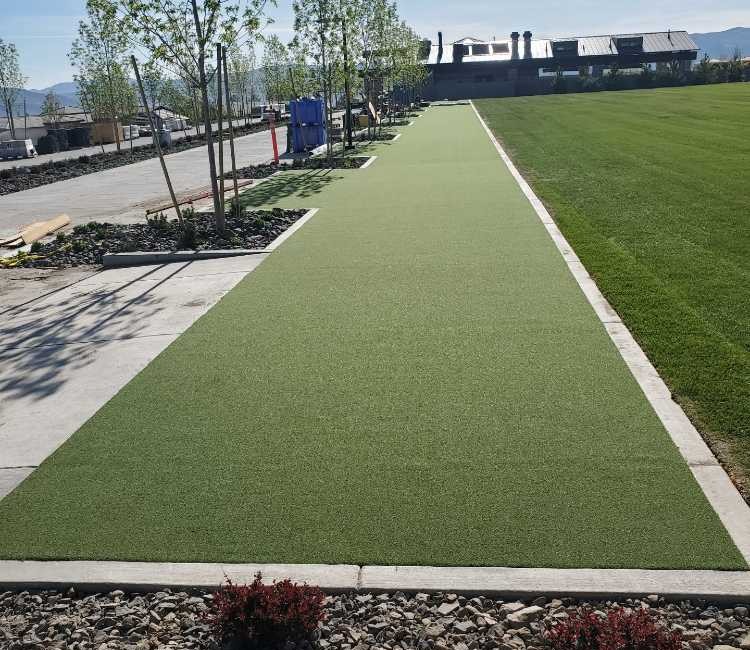 WANT TO LEARN MORE?